Rute Fumulani got married at the age of 14. She had lost both of her parents in catastrophic flooding that hit the village of Kachaso in Malawi's Nsanje district in 2015. The flooding was the culmination of years of rising temperatures, drought and irregular rainfall.
Now 16, she has a son, Thokozani, who is 14 months old. Rute, her husband and baby live in a two-room hut with her husband's 9-year-old brother and 5-year-old sister. The family earns a maximum of 500 Malawian kwacha (about 70 cents) on the days they can find work.
This is Rute Fumulani's story, told in her own words.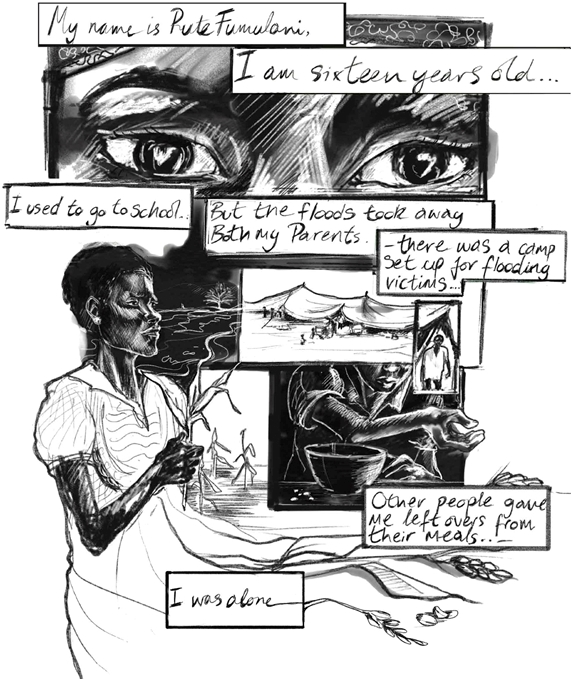 These illustrations were commissioned as part of Brides of the Sun, a reporting project investigating the effects of climate change on rates of child marriage.
This is part of a series of articles to mark the 16 Days of Activism Against Gender-Based Violence campaign.